The Southern Arkansas University Alumni Association is hosting its annual Dinner of Distinction awards ceremony at 6 p.m. on Saturday, April 11, 2015, at the SAU Reynolds Center Grand Hall.
Alumni and friends are invited to attend. RSVP by calling the SAU Alumni Office at (870) 235-4079 or toll-free at (800) 797-1986.
The Alumni Association will highlight the following award recipients:
Distinguished Young Alumni – Samuel Jones, 2009
Distinguished Alumni – Michael Ray Dumas, 1979; David Moore, 1986; and Jeff Flaherty, 1985
Lifetime Achievement – Dr. David Rankin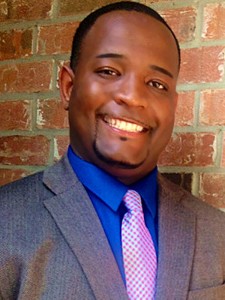 Samuel Jones grew up in South Arkansas, graduated from SAU in 2009 with a Mass Communications – Print Journalism degree, and now works at Murphy USA in El Dorado. He was highlighted by Arkansas Business in their 2014 "Top 20 in their 20s," and has earned accolades for his work such as "Top Partnership Insights Award" from Service Management Group and "Support Services Rookie of the Year" in 2009 at Murphy USA. He put his communications degree to good use in 2014 and earned the "Speech of the Year" honor from the Boomtown Toastmasters. He and his wife, MaKysha, have three children – Tristan, Samiyah, and Allyson. Jones stays connected to SAU, and has returned to campus to speak at the College of Business.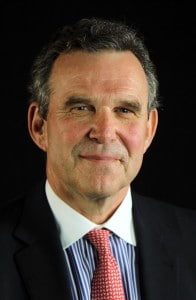 Michael Ray Dumas earned his marketing degree from SAU in 1979, before completing an MBA at LSU. He then moved to New Orleans to work for Shell Oil Company and later worked as controller for Gunther Energy Services. In 1987, Mike passed the CPA exam and went to work as Vice President of Corporate Finance for Freeport Copper and Gold in New Orleans. In 1993, he moved to Madrid Spain as financial head of Freeport's Spanish subsidiary, Rio Tinto Minera. While in Spain, the finance group completed the largest project financial project in the Spanish and European bank market. For completing the special finance deal, Mike received the 1994 Freeport President's Award. In 1997, Mike left Freeport to join his current employer, Intermarine, as Executive Vice President and Chief Financial Officer. During his 17-year tenure with Intermarine, the company has grown sales from $150 million to over $450 million in 2014, and is the largest specialty project cargo shipping company in the United States.  Dumas continues to support SAU and the College of Business in many ways, including establishing a scholarship for SAU students wishing to intern in the Houston area and recently visiting campus to speak at the College of Business' "COB Ten" executive network. He and his wife, Krista Johnson Dumas, have two children – Cameron Elizabeth and Benjamin Forbes.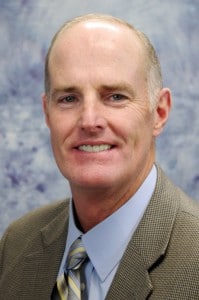 After earning an Accounting and Finance degree from SAU in 1986, David L. Moore started as an internal auditor with Farm Bureau in 1989. He was later promoted to Finance Manager, then to Chief Financial Officer, and to his current role of Senior Vice President – State Manager of Southern Farm Bureau Casualty Insurance Company of Arkansas, Inc. and Senior Vice President – General Manager of Farm Bureau Mutual Insurance Company of Arkansas, Inc. He is a graduate of Leadership Arkansas, the economic and political development program sponsored by the Arkansas State Chamber of Commerce. A member of the Bryant School Board for the past eight years, he also served 10 years as a coach and administrator with the Bryant Soccer Club. He and his wife, Alisa, have two children – Katie and Logan. In 2014, he hosted an SAU alumni event at Farm Bureau in Little Rock, and he has presented to current College of Business students at COB Ten.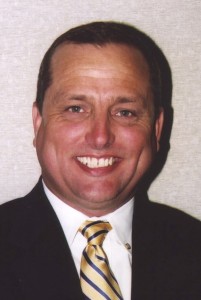 Jeff Flaherty was a pre-engineering student at SAU. As a member of the SAU Rodeo Team, he was a two-time National Intercollegiate Rodeo Association Ozark Region Champion Bareback Rider and qualifier to the College National Finals Rodeo. He completed a Petroleum Engineering degree from Louisiana Tech in 1987. He worked as a completion, production and drilling engineer and as a drilling manager from 1987 until 1995 for two privately held oil and gas service companies. He joined Helmerich & Payne International Drilling Co. in 1996 as a drilling engineer and was promoted to Offshore Drilling Superintendent in 1997. He continued to work his way up in promotions to his current title of Senior Vice President – Operations, where he is responsible for H&P's worldwide rig operations. He and his wife, Donna, have three children – Jacob, Caleb, and R.V.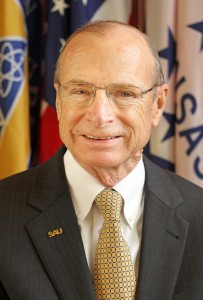 SAU President Dr. David Rankin will retire at the end of this academic year on June 30. Rankin has served SAU for 45 years, and the past 13 as president. In 2002, he set forth with his ambitious "Blue and Gold Vision," SAU's first capital campaign. He has almost completed that vision with numerous campus capital projects completed, totaling more than $100 million. The most recent project, the $4.4 million SAU Story Arena and Farmers Bank Reception Center, opened this spring. He also built upon the tradition of the Mulerider, not only telling the history of SAU's unique athletic mascot at his speaking engagements, but using the Mulerider as a way to nationally brand the University. Resulting have been years of steady enrollment growth. Despite difficult times in higher education, the fall of 2013 witnessed a record system-wide enrollment of 5,451 students (including SAU Tech) followed by another record enrollment fall 2014 semester. In addition to his duties as SAU President, Rankin has served as the Economic Advisor to Arkansas Governors Mike Beebe, Mike Huckabee, and Asa Hutchison, and is Chairman of the Governor's Council of Economic Advisors. The economic advisor to the governor is responsible for chairing the Governor's Council and reviewing the Arkansas state revenue forecast. In 1968, Rankin joined the faculty of SAU as an Assistant Professor of Business.  From 1977-80, he served as Dean of the School of Business Administration and Professor of Economics and Finance at SAU.  Rankin also served as a Puterbaugh Professor and Chair of the Department of Economics and Finance at SAU, and again as Dean of the School of Business Administration from 1994-2001. Fellow faculty colleagues selected Rankin as the University Honor Professor in 1986. Rankin and his wife, the former Toni Cameron, reside on their farm in Magnolia and have two sons, Curtice and John, and a daughter Beth Anne.
Nominations for 2016 Alumni Association Distinguished Alumni Awards are open. To nominate an alumnus, go to www.saumag.edu/alumni.