The Southern Arkansas University Alumni Association is hosting its annual Distinguished Alumni and Lifetime Achievement Awards Dinner at 6 p.m. on Saturday, April 5, 2014, at the SAU Reynolds Center Grand Hall.
Alumni and friends are invited to attend. RSVP by calling the SAU Alumni Office at (870) 235-4079 or toll-free at (800) 797-1986.
The event is themed, "Tonight we ride in their shoes," and will highlight the following award recipients:
Distinguished Young Alumni – Nik Lewis, 2003
Distinguished Alumni – A. Lamar Smith, 1961
Distinguished Alumni – Dr. Lathan Bernard Daniels, 1962
Lifetime Achievement – Dr. Ann Keese Thomas, 1946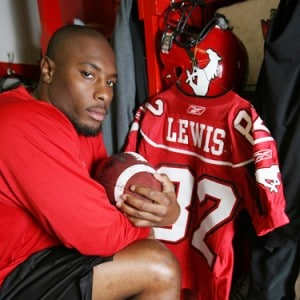 Nik Lewis was an NCAA Division II All-American receiver for SAU in 2003, and has made a name for himself in the Canadian Football League for the Calgary Stampeders. In 2004, he led his team in receptions (72), receiving yards (1,045), touchdowns (8) and punt-return yards (385). He received CFL Rookie of the Year honors for his standout performances that year, and has gone on to nab award after award. He was a Western Division All-Star in 2006 and 2007, and led the Stampeders to the 96th Grey Cup Championship in 2008.
Lewis is not only a standout on the field, he also involved in the community. One of his activities is helping host an All-Star Weekend for Big Brothers/Big Sisters with several NFL players.
A. Lamar Smith was raised in Emerson and attended SAU in 1960-61. After a successful tenure with International Paper, even earning Marketing Man of the Year Worldwide for IP, he sought private business ventures in the timber industry. Lamar has served on the boards of SAU, Claiborne Bank & Trust, Citizens Bank, Webster Parish Tourism commission, North Webster Parish Industrial District and was recently appointed to the SAU Sports Advisory Board. He has been the past President of the Springhill Chamber of Commerce and Quarterback Club.
Lamar was drafted into the army for two years in 1966 and 1967. He served in Fort Campbell with the 101st Airborne and the 3rd Armored Division in Gelnhausen, Germany. Lamar is married to Diane Haynes Smith. They have two children, Marla Hanson and husband, Scotty, and Baine Smith and wife, Michelle. They have four grandchildren, Colton Smith, Hunter Hanson, Brooke Foster and Madalyn Smith.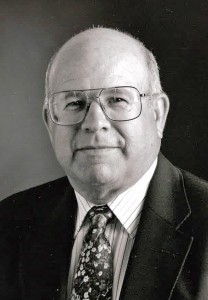 Dr. Lathan Bernard Daniels taught more than 5,000 students and earned the Alpha Zeta and the Gamma Sigma Delta teaching awards during his long career in higher education. A 1958-60 student of SAU, Daniels went on to earn a B.S. in animal nutrition, an M.S. in animal psychology and a Ph.D. before joining the University of Arkansas Department of Animal Science faculty in 1969. He was promoted to Professor in 1979, and served several administrative posts such as assoc. director of the Ag Experiment Station and interim vice president for Agriculture – Research. He also served as chair of the Legislative Affairs and the Environmental Quality Committee of the American Agriculture Research Institute, the Steering Committee of the Food Safety Consortium and as advisor to Agri Center International and the American Canola Association. He is married to Jean Ann (Golden) and they have three children.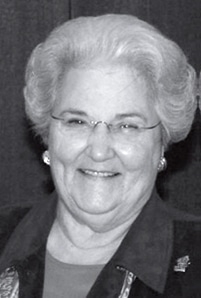 Dr. Ann Keese Thomas attended SAU in 1945, then returned for a nearly 30-year career as a counselor/professor from 1966-1995. Thomas was one of the first Upward Bound directors. She accepted the position of counselor and assistant director of the Upward Bound project in June 1966, making her the first female administrator at SAU. Thomas became director of Upward Bound in June 1970 and remained in that position until 1983 when she became director of TRIO programs at SAU. In addition to her work with the federal programs, Thomas developed and served as director of the SAU Testing and Research Department, taught graduate and undergraduate courses and served as director of the graduate Counselor Education Department. In September 1985, she became director of the SAU Counseling Center and combined the testing and counseling departments. In September 1987, she was appointed director of the graduate programs and became the first associate dean for graduate studies at SAU and the first female dean in higher education in Arkansas. Thomas is the only Arkansas educator who has served on the National Board for Certifying Counselors and has received many honors. She served as executive director for the Arkansas Board of Examiners in Counseling from 1998-2012. Thomas also has run a private counseling business for more than 34 years.
She received her Ph.D. degree from Michigan State University in counselor education, personal counseling, and research and appraisal; a master's degree in counseling from the University of Arkansas at Fayetteville; and earned her bachelor of science degree from Texas Woman's University.
Thomas' loving family includes her daughter, Terrell Ann Thomas Boaz and hus¬band Charlie Boaz; son, James Keese Thomas and wife, Lou Ann Thomas; grandsons, Brad Thomas, Charlie Thomas, Joseph Hefner, and Thomas Hefner and wife, Rachel; and great grandson, Hunter Rian Hefner.